Ships In: 3-8 Days
Regular price
$130.00 USD
Sale price
$66.47 USD
Unit price
per
Sold out
Injected in flexible and lightweight TR90 nylon, HERON is designed for an active lifestyle: Thermogrip® hydrophilic inserts on nose pads and temple tips provide a firm grip and thicker temples provide side coverage.
Weight: 29g
Available in prescription
Thermogrip®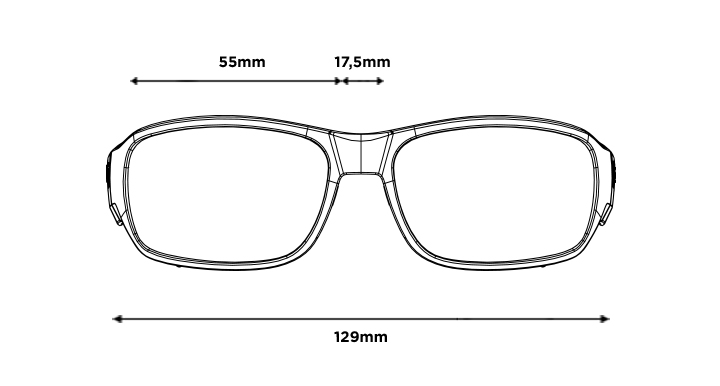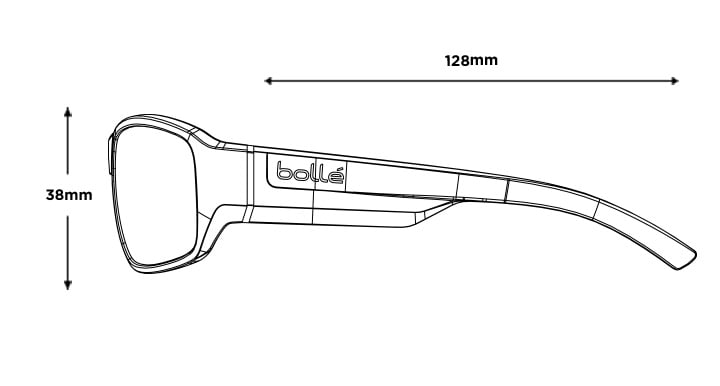 Phantom POLARIZATION Phantom+ combines all of our 3 technologies adding a 4th additional element: polarization. Polarized lenses are largely recognized today for their benefits in terms of blocking parasitic light reflections. So it felt right to add them to our already unbeatable lens technology to improve its level by yet another step. Equipped with Phantom+ lenses, you will be ready to take on any adventure. TRADITIONAL LENS WHAT IS PHANTOM? Phantom lens technology – developed in partnership with Essilor® Sun Solution™ – redefines how you see the environment. Industry-leading optical clarity, light-adaptive lens & high contrast filter, allow you to reveal the invisible. The Phantom lens is a combination of 3 advanced technologies that revolutionize how you see your environment, for enhanced definition and a molecular photochromic filter that adapts to all light conditions. Also, a high-contrast filter improves color and depth perception. TRADITIONAL LENS OPTICAL CLARITY Phantom lenses raise the optical clarity of our lenses to a new level. It is packed with a lot of features such as optimal clarity, lightweight, high impact resistance, chemical resistance, and of course 100% UV protection. Ideal for a sport use, Phantom lenses will offer maximum protection & comfort of vision for your eyes. CAT.1 CAT.3 PHOTOCHROMIC PERFORMANCE Phantom lens technology achieves a wide range visible light transmission, ensuring precise visual acuity in all weather conditions, including the most extreme. The lens tint changes with the light from cat.1 to cat.3 in less than 30 seconds. ENHANCED VISION WHATEVER THE CONDITIONS. WITHOUT WITH HIGH CONTRAST Bollé has advanced the performance of Phantom lens technology by adding a high contrast filter on its lenses. Available on all Phantom lenses, the high contrast filter boosts colors and significally enhance your vision. Whether you are on the road or on trails, high contrast lenses will help you to perceive the obstacles.
Shipping & Returns

Shipping Method: Due to high order volume, please allow 3-7 business days for you order to be shipped depending on your location. We ship all of our packages with priority mail service with USPS, or UPS. For prescription lenses please allow an additional 2-3 business days to arrive to you.

International Shipping: International orders require shipping fees and additional custom fees may be needed. For more information on custom fees please refer to your country customs policies.

Back Order

 Because of high demand for the brand name glasses, some frames and colors may be on the back order. Sunglasses and glasses usually come off the back order in 2-3 weeks.

Frames from Italy

 Because of high demand for the brand name glasses, some frames and colors are ordered from Italy, it usually takes 2-3 weeks to receive Frames from Italy.

 

 
Share
View full details