Regular price
$155.39 USD
Regular price
$221.99 USD
Sale price
$155.39 USD
Unit price
per
Sold out
Featuring Active Panel Ventilation, an innovative ventilation construction that allows for more ventilation than what has ever been possible, without compromising safety, the distinct design of the RYFT is paired with a spec list that leaves no box unticked. Equipped with MIPS® to enhance protection against the rotational forces that occur in oblique impacts. AViD progressive EPS for more efficient shock absorption, lower weight and increased ventilation. BOA Fit System for precise adjustment and fit. Fidlock® magnetic buckle for convenient one hand attachment. Removable goggle clip, earpads and padding. FlowTech Vents and Air Extractor further increases airflow.
MIPS®
AVID Progressive EPS
Hybrid shell
Adjustable ventilation
BOA® Fit System
Removable and washable lining
Audio Kit
Buckle: Fidlock
Weight:545g (M)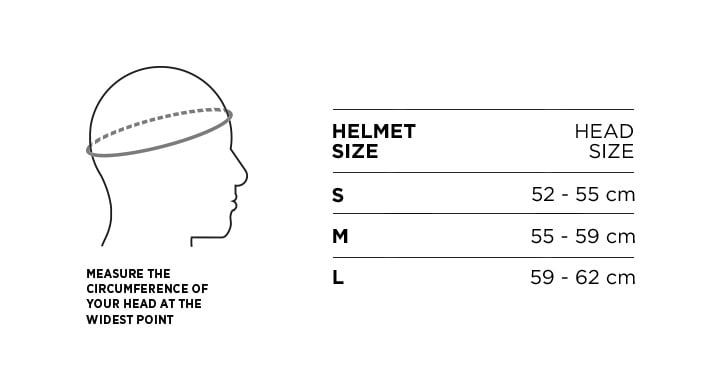 Product features MIPS Technology MULTI-DIRECTIONAL IMPACT PROTECTION SYSTEM MIPS ADDS MORE PROTECTION AGAINST ROTATIONAL MOTION MIPS is a revolutionary technology that lets the helmet slide relative to the head, adding more protection against rotational motion to the brain caused by angled impacts. Because keeping you safe in every condition is our priority, the TRACKDOWN helmet is the first Bollé helmet equipped with MIPS technology. MIPS ENABLES A RELATIVE MOVEMENT BETWEEN THE HELMET AND THE HEAD IN ANY DIRECTION. = THE MORE RED THE MORE STRAIN This simulation illustrates strain in the brain from a similar angled impact when the user is wearing a helmet without MIPS and a helmet with MIPS. AVID TECHNOLOGY PROGRESSIVE EPS MAXIMUM VENTILATION WITH HIGH PROTECTION A MIX OF ACTUAL AND VIRTUALLY DIFFERENT DENSITIES EFFECTIVELY MANAGES DIFFERENT KINDS OF IMPACTS Low Density Foam High Density Foam To create helmets that perform against all types of impacts, the details are key. High-density EPS ensures that high energy impacts are effectively absorbed. Low-density EPS, however, provides superior performance against less severe impacts. Bollé helmets with AViD liner technology use a combination of different EPS densities and/ or optimization of the ventilation channels to virtually decrease the density in the upper area. The result is a lighter, better-ventilated helmet with progressive shock absorption that will absorb a wider range of impacts*. (Available on the Trackdown & Instinct.) *compared to a standard EPS liner with uniform thickness. 1 Low Density Foam: Optimum absorption at medium impact energy, may compress completely in high energy impacts. 2 High Density Foam: Imcomplete compression at low impact energy, optimum absorption at high impact energy Ventilation channels: virtually decrease density 1 & 2 Actual densities
Shipping & Returns

Shipping Method: Due to high order volume, please allow 3-7 business days for you order to be shipped depending on your location. We ship all of our packages with priority mail service with USPS, or UPS. For prescription lenses please allow an additional 2-3 business days to arrive to you.

International Shipping: International orders require shipping fees and additional custom fees may be needed. For more information on custom fees please refer to your country customs policies.

Back Order

 Because of high demand for the brand name glasses, some frames and colors may be on the back order. Sunglasses and glasses usually come off the back order in 2-3 weeks.

Frames from Italy

 Because of high demand for the brand name glasses, some frames and colors are ordered from Italy, it usually takes 2-3 weeks to receive Frames from Italy.

 

 
Share
View full details